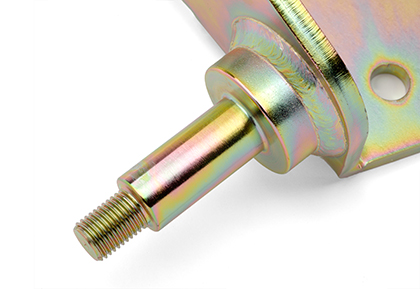 Zinc Plating
Probably the most common electro-deposited coating. Used in manufacturing the world over, zinc plating works to protect the underlying metal by acting as a sacrificial anode. The benefit this provides for you is a bright, anti-corrosion finish that - unlike painting - will not cause build up on threads and complex geometries.

Zinc plating is the ideal solution for your fasteners and parts. At SBM Coatings we have yellow, blue (clear) and black passivate available. For a decorative alternative to wet painting, contact our expert team today.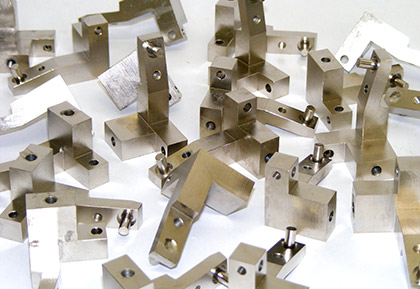 Electroless Nickel Plating
Like Electroplating, ENP prevents corrosion and wear of a metal or plastic components. An electric current is not required for nickel plating, making for an even deposit and allowing for deposits to be formed on non-electrical surfaces.

Our immersion coatings have benefits for commercial clients working in a variety of sectors, from offshore Oil and Gas, Renewables, Nuclear through to General Engineering.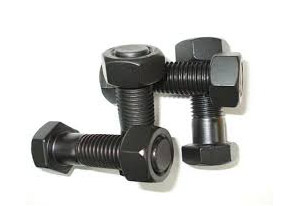 Dry Film Lubrication
Applied as a wet film then cured at specific temperatures, these resin bonded lubricants are designed to replace toxic copper slip and MoS2 grease and work over a wide range of temperatures.

Whitford XYLAN 1425 is designed for high pressure, low speed lubrication of bearing surfaces in harsh environments. It provides excellent anti-galling properties, and is capable of withstanding up to 150,000 PSI, making it the ideal choice for offshore applications. The Everlube IPX-I is used for higher speed applications on fasteners, gears, drive/conveyor chains and couplings.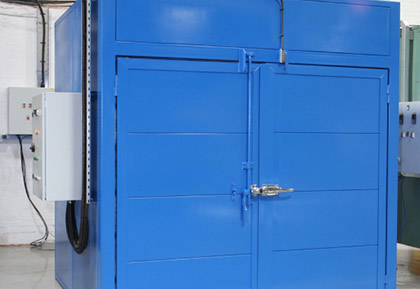 Hydrogen De-embrittlement
Embrittlement is caused by nascent hydrogen penetrating surface cracks or discontinuities and becoming trapped. This can occur as a result of plating or other processes and can cause weakness in the metal. Although usually only expected on high tensile fasteners there is a risk of catastrophic ductile fracture occurring on parts with hardness over 320HV.

In order to avoid this risk, we can provide you with an expert hydrogen de-embrittlement process. For tensile fasteners with hardness equal to or over 380HV we would recommend some form of dry film lubrication.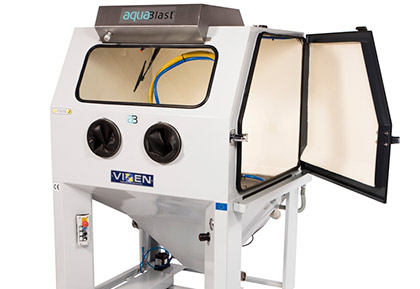 Vapour Blasting
Vapour Blasting is an abrasive blast cleaning process. A mixture of water and glass beads are combined to form a very fine slurry before being blasted onto the component via compressed air and slurry pump. Unlike dry blasting, the presence of water and use of a detergent creates a lubricating cushion that mildly polishes, degreases and protects the surface.

At SBM we use our Vapour Blasting Application as a pre-Treatment to High and Medium Phosphorus ENP to provide a all round Uniform Finish unless otherwise stated. However it also has a brilliant application for Satinising Stainless Steel and other metal components.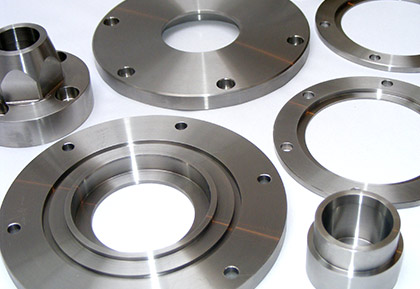 Stainless Steel Passivation
This process increases the corrosion resistance on steels containing more than 11% chromium by dissolving exogenous iron particles, oxides, scales or other deposits which may adversely affect the surface, metallurgical, sanitary or mechanical properties of components. It prevents the iron contamination of process fluids, foods and pharmaceuticals by the formation of an inert (passive) layer of chromium (III) oxide.

This can be a huge benefit to those in the food and beverage, medical and chemical industries, preventing rouging and eliminating rust spots on steel components.